Ergonomisch speciaal ontworpen voor SMT-draagbanden. Gebruikt met de verbindingsklemmen.
Smtplaza produseert het smd lasgereedschap en splicec tape voor alle smt-machines, speciaal gebruik voor de Siemens, Panasonic, Fuji.
Hotsell SMT-verbindingstape dubbel 8 mm, goede kwaliteit en concurrerende prijs, Hoge viscositeit AI-verbindingstape, Smt / Ai-plakband.

SMT Splice tool

Scissors: with special localizer,using for all kinds of carrier tape, cutting component reels for accuratealignment during splicing.

Description: SMT Splicing Tool, plier for splicing component reels in SMT industry.

Features:

The splice tool is used together with single splicing tape and splice clip to ensure precise splicing.

Light design and easy operation.

Excellent quality with steady performance.

Long life with over 500,000 use times.
Het gebruik van Splicing Tool zorgt ervoor dat SMD-componenttapes veilig en snel kunnen worden samengevoegd. Een speciale messing ring is geklonken in de uiteinden van de SMD-tape en zorgt ervoor dat ze nog steeds door het tandwiel van de feeder passeren. Accurate uitlijning wordt bereikt door de tape op de positioneringspennen van de splitgereedschap te plaatsen.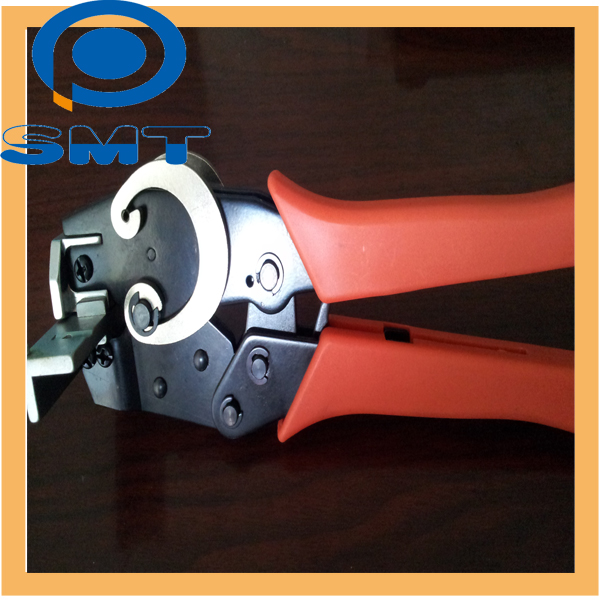 Gerelateerde producten:
1. Fuji-vetspuit
2. Panasonic-vetspuit
3. THK MG70 vetspuit Unit
4. NSK HGP vetspuiteenheid
5. Yamaha vetspuiteenheid
6. 400G vetspuit
7. THK, NSK, Panasonic, Yamaha, Kluber Grease, vet / olie op hoge temperatuur, etc.
8.SMT Vervoerdersbandproducent, High Viscosity AI Splicing Tape, SMD yellow splice tape
Ons voordeel
A. Diverse merken beschikbaar
B. Bied aangepaste service
C. Grote voorraad- meer dan 5000 soorten onderdelen, snelle verzending
Verpakking en verzending
Verzenden
Wij verzenden naar Worldwide.
Items worden verzonden via Fedex, DHL of UPS, voor sommige landen die niet beschikbaar zijn, zullen EMS TNT of andere manieren kiezen.
Packaging
1. Zorg voor de extrusieverpakking
2. De buitenverpakking: er zijn veel verschillende kartonnen dozen, afhankelijk van uw bestelling
Product Categorie : SMT / AI-plakband